Wile E Coyote and Road Runner T-Shirt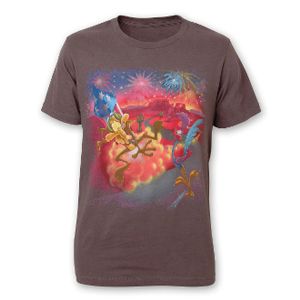 Wile E Coyote and Road Runner T-Shirt
Exclusive!! Wile E Coyote and Road Runner 100% cotton Charcoal Grey t-shirt. Screen printed with a classic image of the Road Runner and Wile E Coyote in the desert with Fireworks!
Shirts licensed by Warner Bros. are premium 100% cotton tees with a thinner, softer feel than the Gildan Ultra Cotton tees that we use for our line of shirts. When compared to the size/fit of these vs. our stock tees, the torso fits the same, but the upper body/shoulders fit a bit smaller. Depending on how our stock tees fit you, you might want to consider ordering a size larger than you normally would.
Closeout Item- Only XXL Available!!